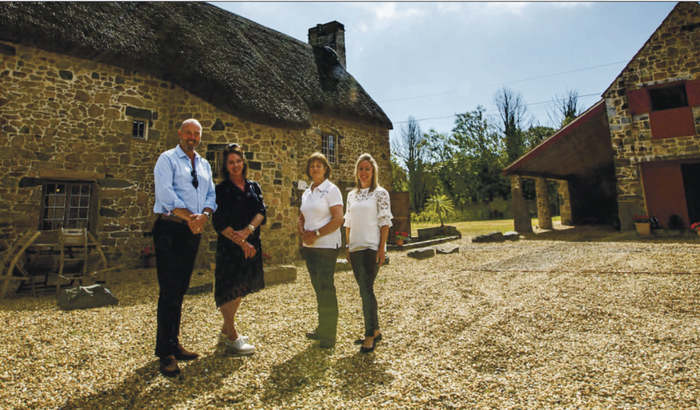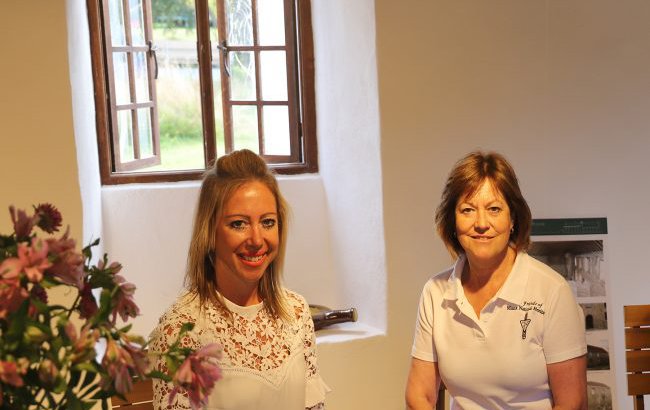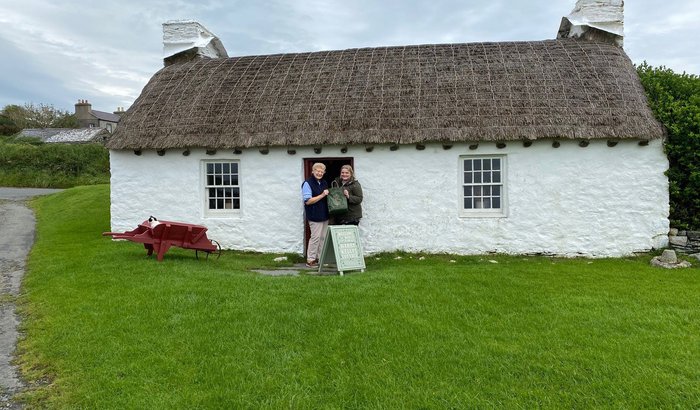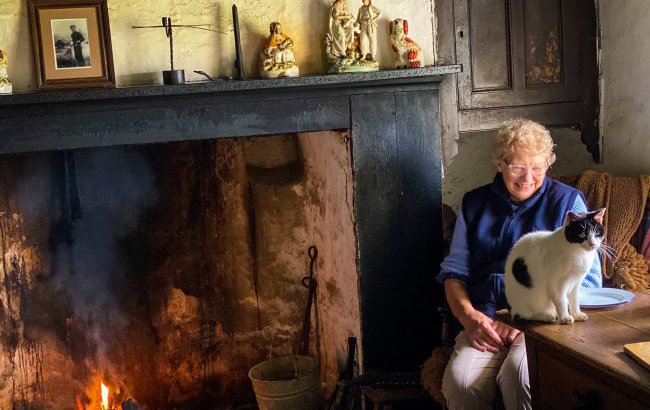 Friends of Manx National Heritage and National Trust of Guernsey share heritage exchange
Serendipitously while one National Trust Guernsey member visited the Isle of Man's historic buildings, a member from the Friends of Manx National Heritage was also simultaneously visiting Guernsey's historic buildings.
NTG last week welcomed Friends of Manx National Heritage development and admin officer Nicola Pemberton to the Island when she arrived in Guernsey with her husband for a short holiday. They were quickly given a tour of Les Caches Farm, a NTG site constructed in the early to mid-15th century that was recently restored back to its former glory after a 20-year project by the trust.
Ms Pemberton said it was stunning and was really pleased to have had the chance to visit. 'Although we have been to Guernsey before, it's great to use the air bridge between the two islands to visit heritage sites that we haven't been to,' she said.
'The building here is very beautiful and I understand one of NTG's members is visiting our island and from the sounds of it she is visiting our equivalent – Harry Kelly's Cottage in Cregneash. She'll have a wonderful time as we will here.'
Meanwhile, stalwart NTG volunteer Margaret Rayer was being greeted by Manx National Heritage and introduced to a Manx cat.
She spent her time visiting several of the island's attractions, much like her Manx counterparts in Guernsey, and said it was great to be able to see what the Isle of Man had to offer – including the world's largest working water wheel in Laxey to the tiny thatched Manx cottages at Cregneash and Niarbyl Bay.
It's been extremely friendly, and the community has been so helpful,' she said.
'The Manx Museum was tremendous, and I enjoyed the introductory film. I especially have enjoyed having my bones shaken on the electric tram. Finally, not least I've enjoyed meeting Bonnie the Manx cat at Cregneash.'
National Trust of Guernsey and Friends of Manx National Heritage Members enjoy free entry at heritage sites owing to recently established Reciprocal Arrangements between the two island organisations.
Above. Representatives from Friends of Manx National Heritage have been having a look around Les Caches Farm with Guernsey National Trust reps. Left to right, Sean Martin Guernsey National Trust council member, Sara Lampitt, vice president of Guernsey National Trust, Nicola Pemberton, development and admin officer at Fried of Manx National Heritage, and Jemma Field, estate manager for Guernsey National Trust.
National Trust Guernsey volunteer Margaret Rayer with Julia Cullen of Manx National Heritage at Harry Kelly's Cottage, Cregneash.