More Manx National Heritage Sites to Reopen
Tuesday 30 June 2020
Manx National Heritage, the charity responsible for the care and promotion of the Isle of Man's natural and cultural heritage, today announce the reopening of a further four Manx National Heritage visitor sites.
From Saturday 4 July, Cregneash, House of Manannan, Castle Rushen and the Manx Museum will reopen, joining Peel Castle, Rushen Abbey, the Grove and the Great Laxey Wheel.
Edmund Southworth, Director of Manx National Heritage said:
"Museums across the world are gradually beginning to reopen, adopting new ways of working including new opening hours and additional safety measures for staff and visitors. 
Manx National Heritage is no exception, with our team working hard behind the scenes to make reopening our sites possible, taking account of local circumstances and carefully assessing each of our sites. 
It has also been necessary for us to make some changes and implement new ways of working, such as revised opening hours.  Full details are available on our website, alongside information on safety measures in place". 
From Saturday, opening times at Manx National Heritage sites are as follows:
Laxey Wheel, Cregneash, House of Manannan, Castle Rushen and the Manx Museum will open Saturday to Wednesday 10am – 4pm.
The Library and Archives at the Manx Museum will open Saturday, Tuesday and Wednesday 10am – 4pm.
Peel Castle, Rushen Abbey and the Grove will continue to open Thursday to Sunday 11am to 3pm. 
Edmund continued:
"I am delighted that further Manx National Heritage sites will be open to the public from Saturday 4 July, in time for Tynwald Day and the upcoming bank holiday weekend.
Whilst MNH sites are incredibly popular with incoming tourists we find that many local people are not regular visitors. Our re-opening in time for the summer is a great opportunity for our local community to rediscover some old favourites and see some of the recent changes we have made at other sites."
Normal admission charges apply, with free entry to local children, Annual Pass holders and members of the Friends of Manx National Heritage. Annual passes bought this summer have the added value of being valid for an extended period.
More details available on www.manxnationalheritage.im
ENDS
Image caption: 
Castle Rushen, reopening to visitors on Saturday 4 July.
For further information, please contact:
Lynsey Clague
Communications Manager, Manx National Heritage
E-mail: lynsey.clague@mnh.im
Tel: 01624 648032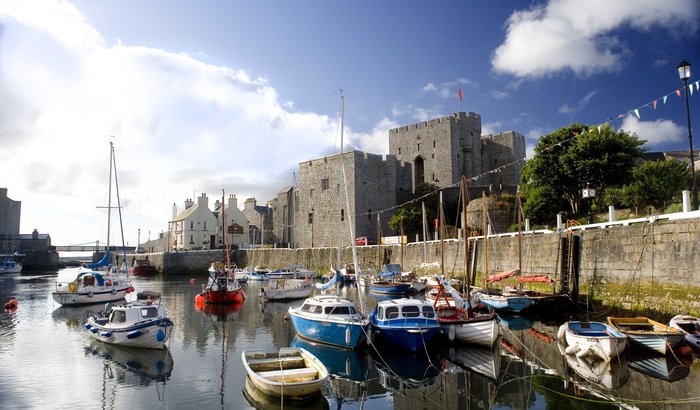 Castle Rushen