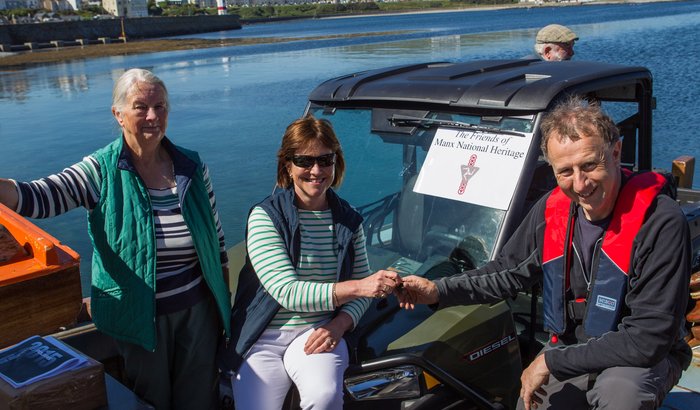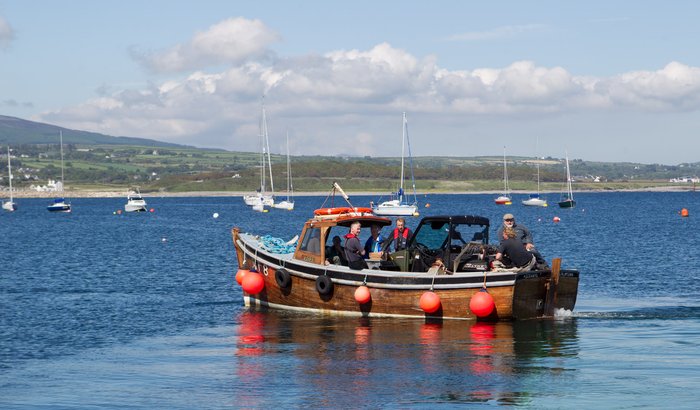 Manx National Heritage takes delivery of New Polaris Ranger vehicle for Calf of Man courtesy of Friends of Manx National Heritage
Manx National Heritage, the organisation responsible for protecting and promoting the Isle of Man's heritage and culture as well as maintaining and preserving its biodiversity and natural landscapes, has taken delivery of a new 'Polaris Ranger' vehicle.
The three seat vehicle will operate on The Calf of Man, one of the locations managed by Manx National Heritage.  The vehicle was kindly purchased by the Friends of Manx National Heritage, the charity which supports the work of the organisation and it will be in operation immediately. 
The Calf's primary purpose is as a bird observatory, which is incorporated into the only habitable property on the Island.  This Island is an ideal place to study many aspects of bird life with around 33 species breeding annually and it is located on one of western Britain's major migration routes. The Estate Warden and Ornithological Warden, who will both use the vehicle to carry out their duties, are resident in the Observatory.
Breeding seabirds include Manx Shearwater, Kittiwake, Razorbill and Shag. Other species normally observed on the Island include Hen Harrier, Chough and Raven. Pre-booked hostel standard accommodation is available for up to eight overnight guests from April to mid-September.
The Calf has an interesting history and evidence of the once thriving community includes the two lighthouses built in 1818, a recently decommissioned modern lighthouse building built in 1968, a mill and a smithy. Signs of earlier habitation of the Island range from prehistoric worked flints and early Christian graves, through to defences dating from 1651-1713 such as the gun emplacement on the Burroo.
The vehicle was transported to the Calf from Port St Mary earlier this week via Juan Clague's boat "Scraayl".
Image: Polaris Ranger transported by boat. Pictured from left to right are: Anne Kaye (Director, Friends of Manx National Heritage), Nicola Pemberton, (Development and Admin Officer, Friends of Manx National Heritage) and Shaun Murphy (Property Manager, Manx National Heritage).