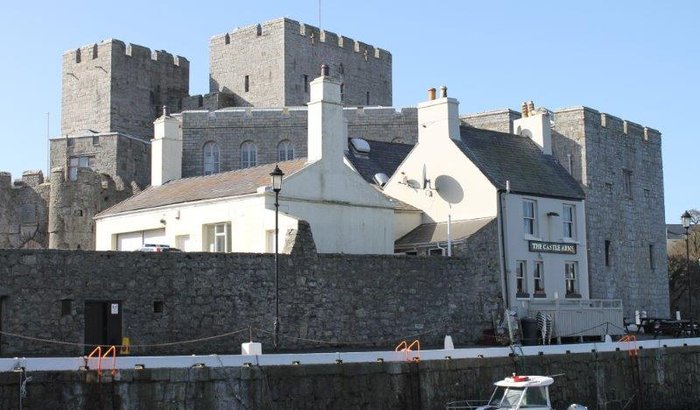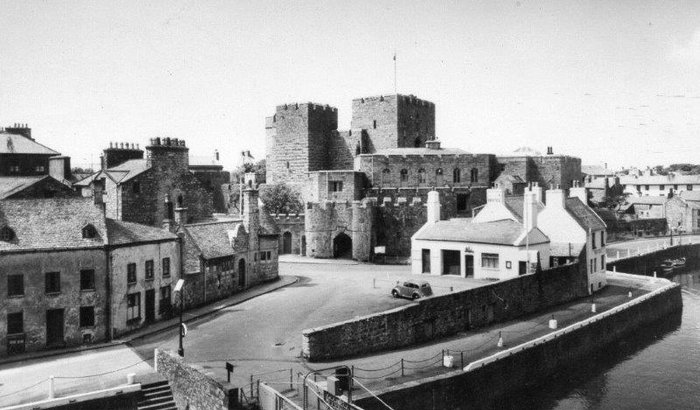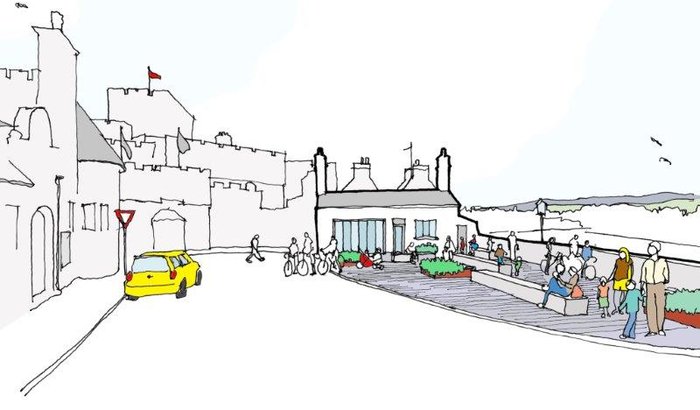 MANX NATIONAL HERITAGE CONFIRMS COSTA TO OPEN IN CASTLETOWN

Manx National Heritage, the organisation responsible for protecting and promoting the Isle of Man's heritage and culture, has agreed a long term lease with Isle of Man based Costa Individual Franchisee 'Fancy a Coffee Limited'  to introduce a Costa outlet in Castletown on the site of the former Castletown benefits office. The site, which is adjacent to the main gateway to Castle Rushen, will also incorporate the outdoor 'quarterdeck' which will feature outdoor bench seating. Manx Museum and National Trust has acquired the building from the Isle of Man Government's Strategic Asset Management Unit. 
Costa is scheduled to open in Spring 2016 following a refit of the building and its refurbishment. The partnership between Manx National Heritage and 'Fancy a Coffee' will be subject to a planning application and should that be approved, Manx National Heritage will progress the development of the site. 
Costa was founded in London in 1971 by the brothers Sergio and Bruno Costa as a wholesale operation supplying roasted coffee to caterers and specialist Italian coffee shops. Acquired by Whitbread in 1995, it has since grown to over 3,015 stores across 31 countries. The business has 1,755 UK restaurants, over 3,500 Costa Express vending facilities and a further 1,106 outlets overseas. 
Edmund Southworth, Director, Manx National Heritage, commented:
"For several years Manx National Heritage has been working to understand the complex history of Castle Rushen. It is one of the most important buildings on the Island and has been at the centre of most of its important historical episodes. Built by a Norse King, it was sacked by Robert the Bruce in 1313, handed over to the English in the Civil War, used as the island's prison and is now one of our best loved heritage attractions.
The Castlegate building we have acquired was built by the English military authorities after the Act of Revestment at a time when Castletown was the seat of government and a growing harbour. It sits on an earlier Civil War gun emplacement and dominates the view of the Castle and the harbour. We wanted to protect the view, the building and the important archaeological story that sits under the site.
Re-using an historic building in this way is a good example of partnership. We have worked closely with the Costa team and local firm of architects Thomas Horncastle to create a sympathetic but innovative development which will be in keeping with this amazing location and provide much needed facilities for our visitors. We are also grateful for the support from Castletown Commissioners."
He continued:
"Castletown is a great destination already and we welcome tens of thousands of people to MNH sites there. Heritage-led regeneration builds on the existing strengths of the town and makes it more sustainable for the future. We look forward to attracting more local people to enjoy their heritage."
Gary Dorling, Costa Franchise Operator commented:
"The Costa team in the UK are really excited about this site as they believe that it will be one of the most prestigious and scenic locations that the brand will operate from. In our tenth year of trading as a Costa franchise, I am very excited at the potential both for the site and also what its opening will contribute to Castletown. I want to thank the town's MHK Richard Ronan whose commitment, passion and dedication to this project has ensured that we are in a position to open our outlet.

I would also like to thank former Castletown Resident David Watson, who previously worked with Chrystals Commercial Property Agents. David brought the site to my attention in the first instance in August last year. His thinking-outside-the-box vision for putting a Costa on this historic Castlegate site will, I am sure, be appreciated by the town's residents for many years to come."
Castletown MHK Richard Ronan commented:
"I am delighted that many hours of behind the scenes negotiations and work have resulted in an agreement to bring such a prestigious branded outlet to Castletown. In addition to Costa I hope there will be more new operators in Castletown which will help us to regenerate the town centre and create a vibrant retail experience for both visitors and residents."
-ENDS-
Notes to editors
The name "quarterdeck" has been used for over 150 years to describe the area. One of the buildings that used to be there was Custom House and people would gather there to await news of incoming boats and cargoes. Castletown seems to have had many retired naval officers living there and they were often to be seen strolling about as if on the "quarterdeck" of their former ships.
For further information, please contact:
Simon Crellin, Heritage Communications Manager
(01624) 648032