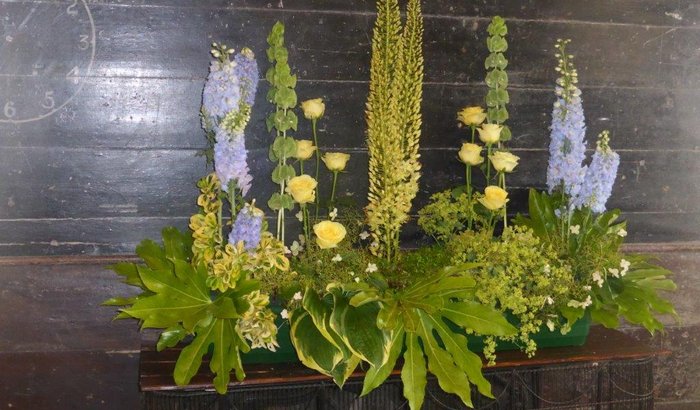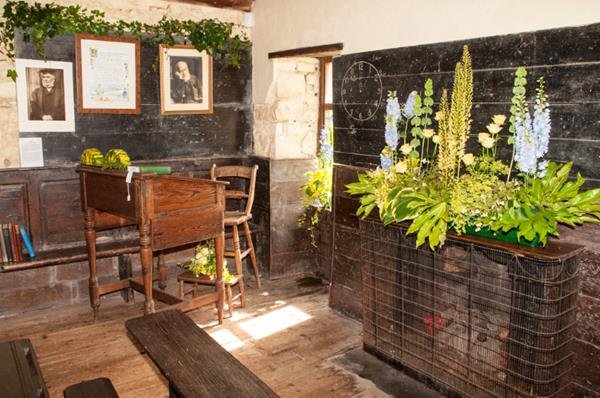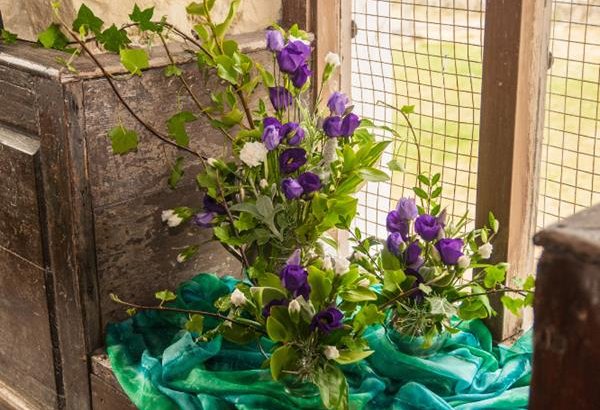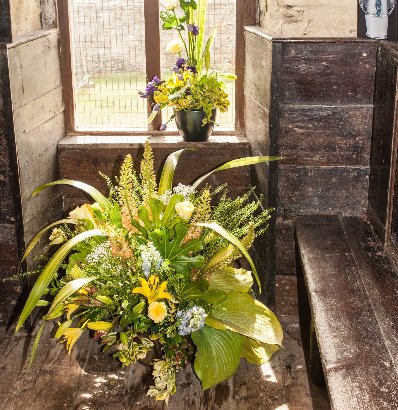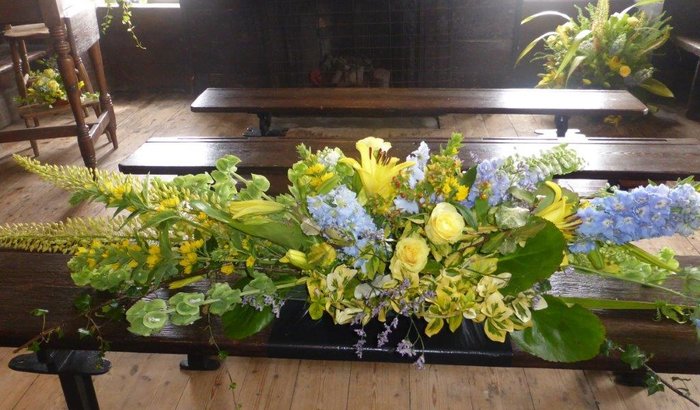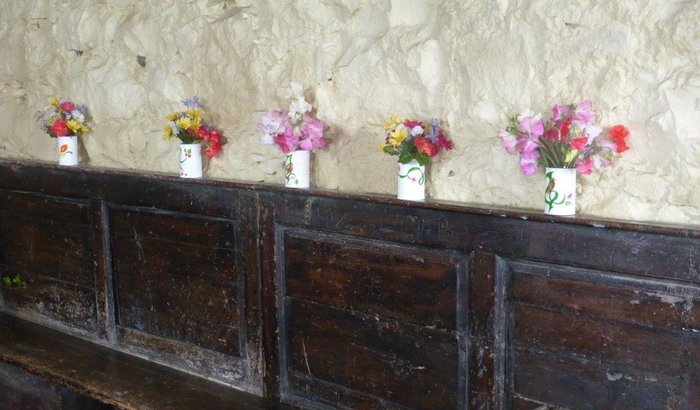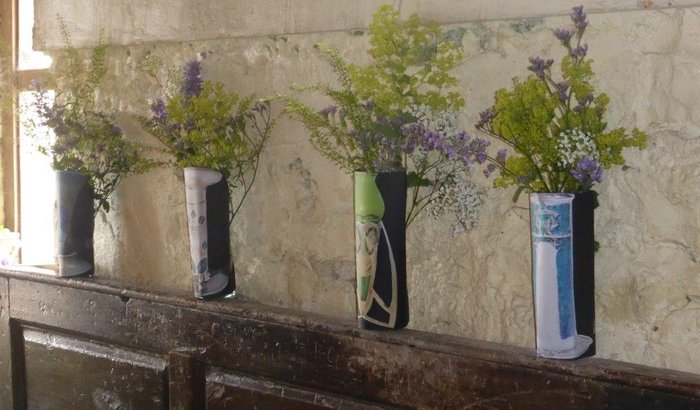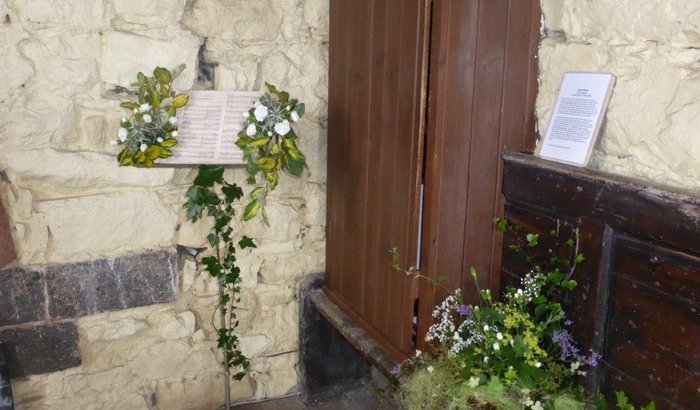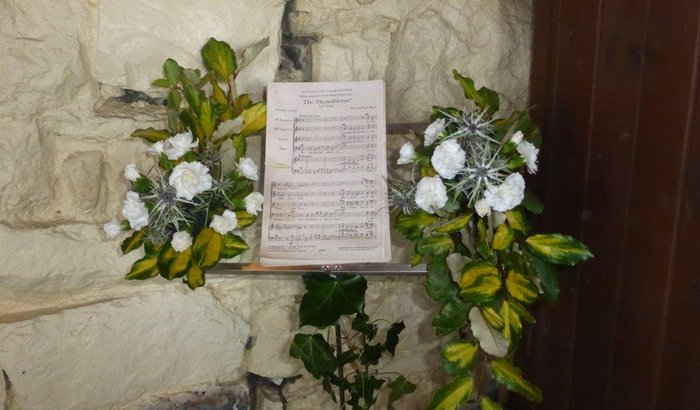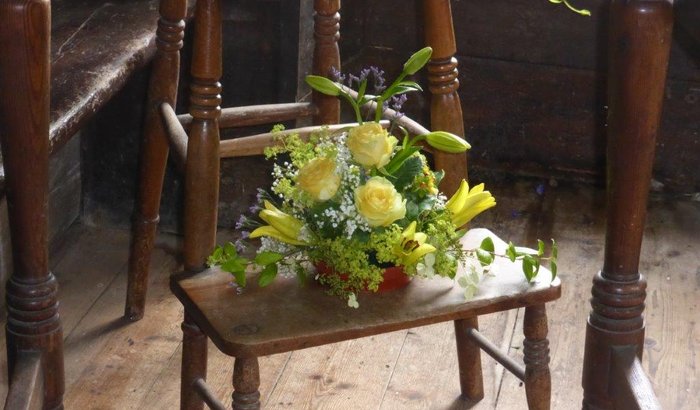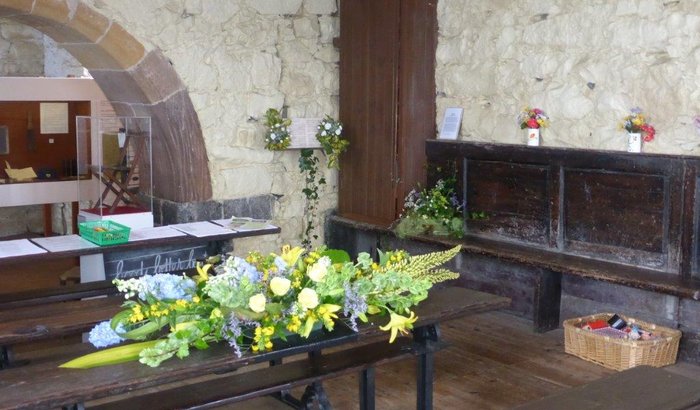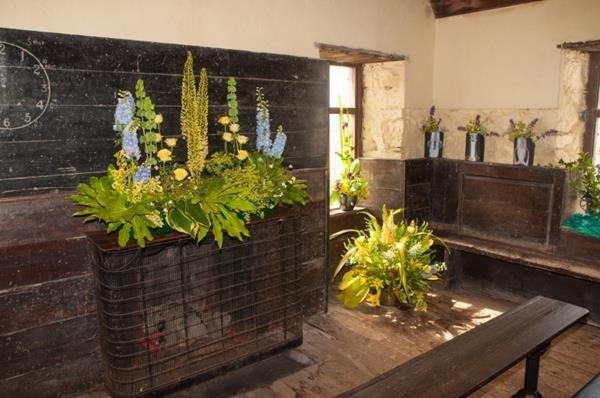 Old Grammar School takes part in the Flower festival
Theme: Our Island Year of Culture.  Step inside to see the beautiful transformation of the building with bright floral displays celebrating the talents of our brightest cultural starts, poet TE Brown, designer Archibald Knox and Haydn Wood.
A stunning exhibition designed and arranged by FMNH volunteers.   Thank you to everyone who was involved with transforming the Grammar School.
Also a colouring competition for the under 7's.  Everyone else can enter a competition to design a Knox style vase, or an illustration to go with a TE Brown poem.