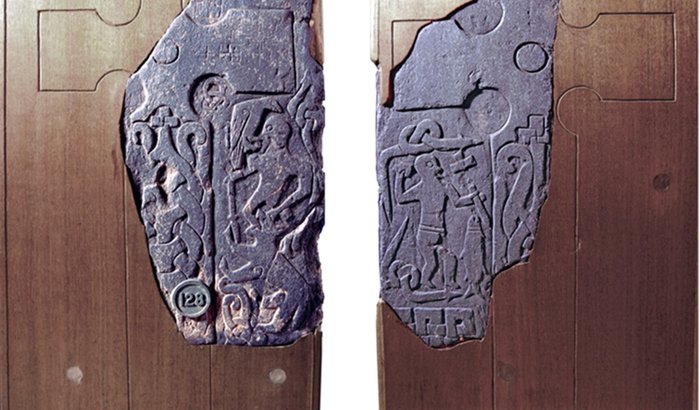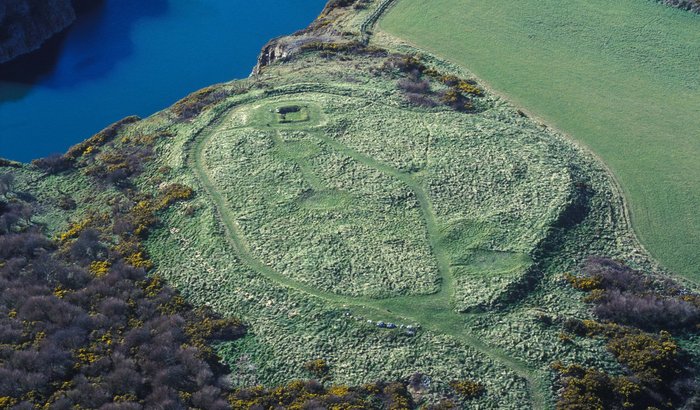 Vikings Live

comes to the Isle of Man

The Isle of Man's impressive

 collections of Norse treasures, ancient sites and ruins have

received great recognition in the Sunday Times Travel section (dated 9 March). The article, which marks the British Museum's new exhibition, Vikings: Life and Legend, makes reference to the Island's wealth of stone crosses, the Viking burial at Balladoole and the Glenfaba Hoard.

As well as the exhibition, the British Museum has created an opportunity to watch a cinema broadcast of Vikings Live later in April, which offers an exclusive private view of the exhibition in the company of world experts. Following the worldwide success of Pompeii Live, their second live cinema event will be screened at the Manx Museum on Thursday 24th April, as well as other venues worldwide.

Introduced by British Museum Director Neil MacGregor and presented by historian and broadcaster Michael Wood, the exhibition will be brought to life by curators Gareth Williams and Tom Williams, alongside experts on Viking ships and swords, burial and beliefs, language and legacy.

Edmund Southworth, Director of Manx National Heritage said;
"We are pleased to collaborate with the British Museum once again to bring Vikings Live to the Isle of Man. I'm sure the local audience will be intrigued to learn about the new discoveries and fascinating objects in this exhibition, alongside a special object, Thorwald's Cross from Andreas, which has been loaned from the Island for the duration of the exhibition."


The loan of Thorwald's Cross is by kind permission of the Rector and Churchwardens of the Parish of the Northern Plain, and by authority of a faculty granted by the Consistory Court of the Diocese of Sodor and Man with the assistance of Manx National Heritage.
The stone takes pride of place in the Belief and Ritual chapter of the exhibition. Dating to around AD 950, the stone is one of the most visually striking examples of stone crosses from the Viking age.  One side shows the Norse god Odin being devoured by the monstrous wolf Fenris at the Battle of Ragnarok – the cataclysmic battle between good and evil which marked the end of the world for the old pagan Norse deities.  The other side is filled with Christian symbolism – a figure with a book and a cross, a fish, and a defeated serpent. 
This stone is not only a "page-turn" from pagan to Christian beliefs, it also has that rarest of things – the name of the person who responsible. Down one side, written in ancient Norse runes, is the inscription "Thorwald raised this cross".


Edmund Southworth and Tony Pass, Chairman of the Manx Museum and National Trust attended the opening of the exhibition opened by Queen Margrethe of Denmark.

The exhibition is the first on the Viking world at the British Museum for over 30 years. Audiences will discover new ideas about the Vikings – people who were not just deadly raiders or pillagers but also peaceful traders, who sailed the seas of the world and whose thought-world was full of living gods of poetry and war. Swords and axes, coins and jewellery, hoards, amulets and religious images show how the Vikings created an international network connecting cultures over four continents.

Through our languages, our poetry, names and place names – and even in our DNA – we can see how many of us can be connected across time to the Vikings. With demonstrations, stunning close-up photography of the Viking objects in the exhibition and a live, torch-lit burial in the grounds of the Museum, the broadcast of Vikings Live will be a reminder of how the Vikings have shaped our modern lives.

Tickets for the screening of Vikings Live on Thursday 24th April at the Manx Museum are £12.50 available from the Manx Museum Gallery Shop and online. Please purchase in advance as places are limited. The live broadcast will commence at 7pm, doors open 6.30pm.

Certification 12A as live. Duration approx. 90mins.

ENDS

Image captions
1.    Thorwald's Cross from Andreas Church
2.    Balladoole