'Ultimate Sport Science' at the Manx Museum this Half Term!
 How do Britain's elite athletes improve their technique to excel on the world stage? What is the science of sport all about? Are you studying PE or science for your GCSE's, A-levels or hoping to study sport science at University? Manx National Heritage is bringing over UK sport event specialists, By Design, to run two special sport science workshops on Saturday 18th February.

During each two hour workshop you can learn about the physics of sport in an interactive way – looking at balance, forces, inertia, sound, energy and friction all in the context of different sports. Members of the audience will be invited to take part in some fun practical experiments to illustrate the theory behind the topics and compete in a rowing race in the designated 'racing zone'. There will be the opportunity to test state of the art sports equipment used by Olympians in the 'Olympic training zone'. Just for this event equipment is being brought to the Island and includes Watt Bikes, Photoelectric Sprint Timing Cells, Batak reaction boards and an inflatable Speed Cage. One of the most exciting features of the workshop is the expertise of the By Design instructors – who will be able to explain in a very direct way the science behind sport.

The event is one of a number of innovative sporting events being staged at the Manx Museum to celebrate Manx National Heritage's 'Our Sporting Life' exhibition. The exhibition's curator, Katie King, commented:

"I am so excited that By Design have agreed to visit the Isle of Man to stage one of their innovative and much talked about 'Ultimate Sport Science' events. The equipment they are bringing with them is being used to train athletes for London 2012, and it is amazing that we on the Island will be able to try it out. I am also really looking forward to learning more about the science of sport – to discover how Cavendish's powerful fast twitch muscles give him the edge over his competitors and enable him to power down to victory, making him the fastest man on two wheels. It is set to be a fantastic, fun and energetic event! We are expecting demand to be high – so get your tickets whilst you can."

By Design will also be running a number of school workshops on Thursday and Friday (16 and 17th February) at the Museum, to enable as many young people as possible to learn from their expertise. The main event, 'Ultimate Sports Science' is on Saturday 18th February at the Manx Museum at 10am – 12noon or 1pm – 3pm, for all ages. Tickets are priced at £5 per student/child, £7.50 per adult and £20 family, and can be purchased from the Manx Museum Shop. Please note places are strictly limited.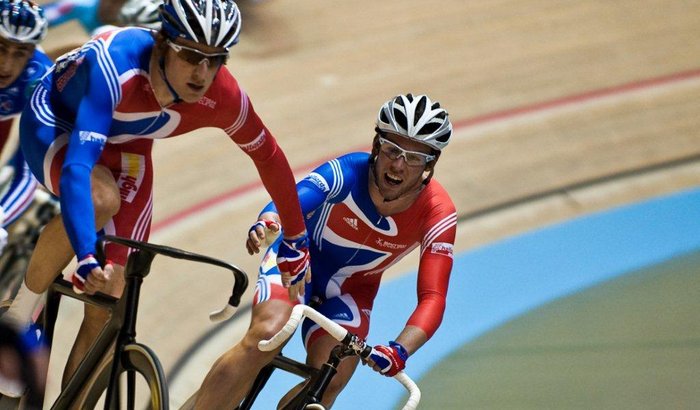 Cav Bradley Wiggins - Copyright British Cycling UK