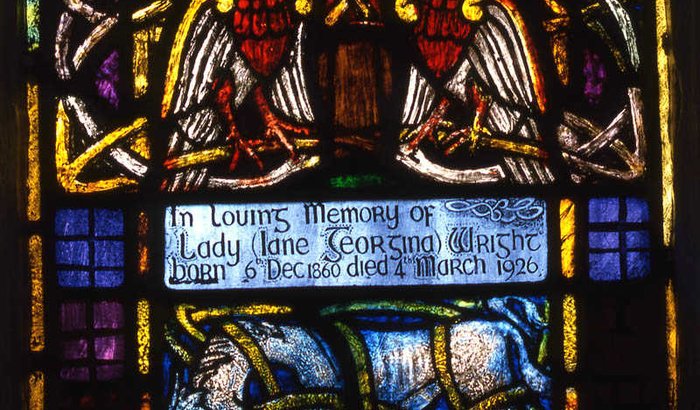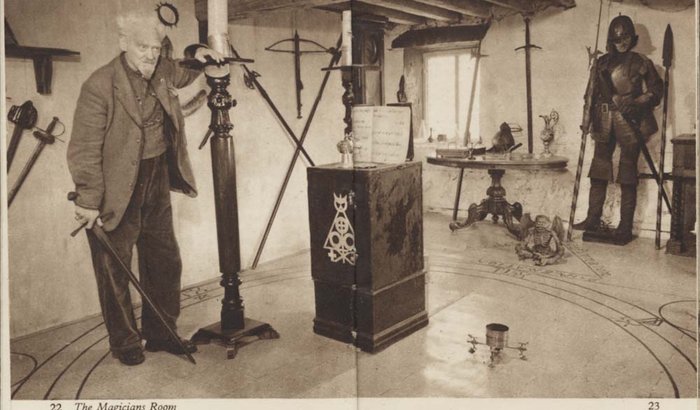 Upcoming lectures on Celtic Style and Witchcraft
The Manx National Heritage lecture series continues as two off-Island lecturers visit in January to explore Celtic Design and Witchcraft on the Isle of Man. In addition, local Manx Music expert Dr Chloe Woolley presents the final Celtic Style talk in the series in February as the Celtic Style exhibition at the House of Manannan draws to a close.
On Friday 16th January Nicola Gordon Bowe explores The Celtic Revival, the past rediscovered in the applied arts in early 20th century Ireland, Scotland and beyond.
Nicola returns to the Island after her popular talk in 2013 on Harry Clarke, the distinguished art nouveau stained glass artist and illustrator. His striking art nouveau designed windows can be seen at St Mary's Catholic Church in Castletown.

Nicola's illustrated presentation will consider the roots of the Celtic Revival and its evolving forms of visual expression in the late 19th and early 20th centuries.  Focussing on the search for national cultural identity in a modern idiom in Ireland, Scotland and elsewhere, it will aim to set the Manx revival of the design style within a broader context.
On 30th January, historian Dr John Callow unpacks his original research on the final years of the founding father of modern Wicca, Gerald Gardner, in an illustrated lecture.
 Gardner, who in the 1950s and 60s lived in the Isle of Man, not only ran a witchcraft museum and coven on the Island, but also initiated a number of highly influential people into the craft. The lecture promises to be a riveting look at time, place and the history of the Island touching upon the history of ideas and the creation of a new belief system.
 Tickets for both lectures are £10, available from the Manx Museum Gallery Shop and www.manxnationalheritage.im. A 10% discount is available to members of the Friends of Manx National Heritage.
Later Manx Music Specialist Dr Chloe Woolley from Culture Vannin will present a informal lecture  'An Introduction to Manx Music and its Celtic Style' on Saturday 7th February 'featuring the sounds from the extracurriclar fiddle and dance school - Bree. The talk begins at 2pm in the St. Patricks Isle Suite at House of Manannan, admission is free. 

Combine the free lecture with the last chance to see the popular Celtic Style exhibition celebrating Archibald Knox and artists and designers from other Celtic nations, closing the following day on Sunday 8th February. The exhibition is full of beautiful objects, including the 2000 year old Mayer Mirror and examples of Knox's pewterware and is not to be missed.


Image captions;
Celtic Revival – Coolcarrigan Wright Stained Glass window detail by Harry Clarke
Gerald Gardner in Witches Mill
For further information, please contact;
Anthea Young
(01624) 648034